The new President, Professor Crain Soudien
Cornerstone Institute installs Professor Crain Soudien as its new President.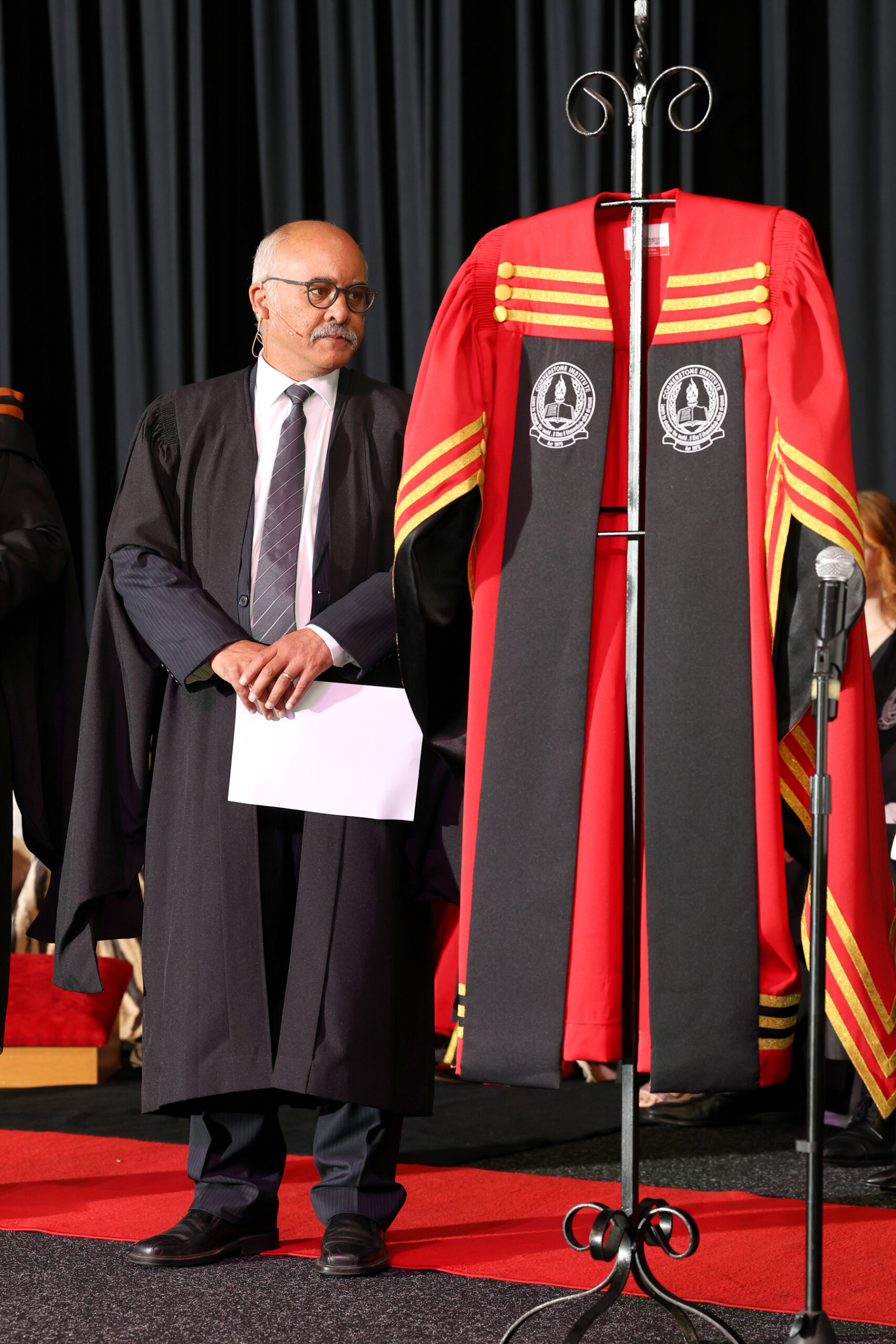 Noel Daniels (Left) and Professor Crain Sourdien (Right)
Noel Daniels (Left), Professor Crain Sourdien (Centre) and Marcel Golding (Right)
We proudly announce that Professor Crain Soudien has been installed as the new President of Cornerstone Institute. The installation took place on  25 March 2023 at our recent graduation ceremony. Professor Soudien succeeds Professor John Volmink, who officially retires on that date.
Professor Soudien is a consummate professional within the education and social sciences space. He is an A-rated researcher and, over the years, has made significant intellectual contributions to a range of discourses pertaining to, inter alia, social difference, culture, education policy, comparative education, transformation within academia, public history, and popular culture.
His expertise in these areas, combined with his experience in academic leadership, has been applied in various contexts, including as Chief Executive Officer of the Human Sciences Research Council and Deputy Vice-Chancellor at the University of Cape Town. His extensive track record extends from being a teacher in high schools in Johannesburg and Cape Town, working as a field worker for the Wilgespruit Trust and as a temporary lecturer at the University of the Witwatersrand in Johannesburg in the Department of Politics, to professor in the School of Education and in African Studies at the University of Cape Town.